I am the first to admit that clothing selections for photoshoots stress me out, so I totally understand if you are panicking about what to wear! Let me start by saying, the wardrobe is not important. YOU are what's important. My goal during the photoshoot is to document YOU and your family in a real-life fashion, just as the best version of yourselves! I've come up with some simple tips to keep in mind when picking out your clothing!
TIP #1: Adults in solids, Kids in patterns.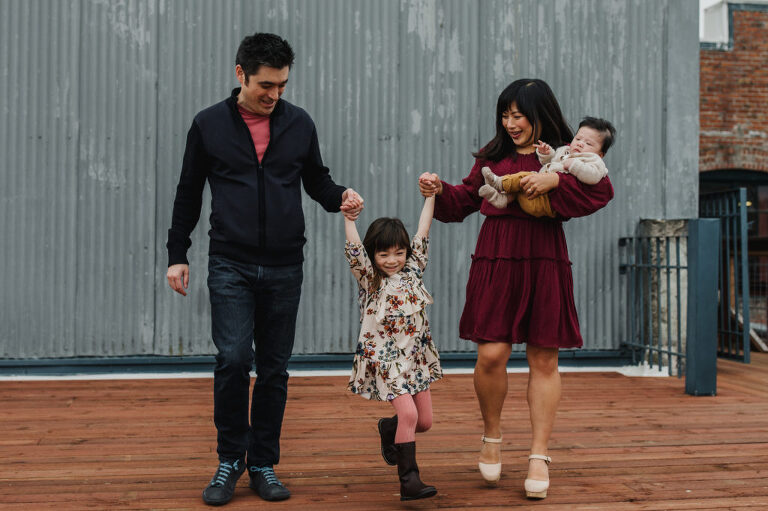 This is always a good place to start! Patterns look super cute when they are on small humans, so throwing a floral dress on your daughter or a plaid shirt on your son is a great idea. When the parents stick to solid colors, there's no risk of clashing patterns with other family members. That being said, if Dad wants to wear a button-down with a pinstripe or a neutral pattern, that is totally fine! Mom, if you want to wear a dress with a little pattern, then make sure your kids are in solids.
TIP #2: Keep it neutral!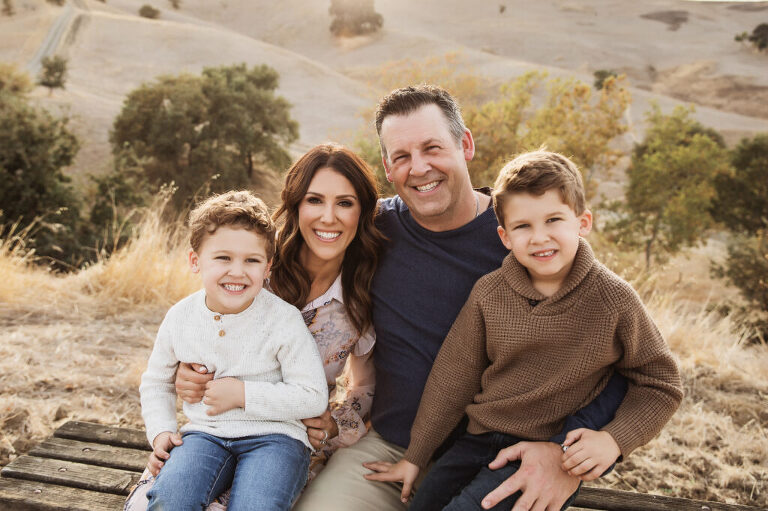 I always like to suggest neutral tones and earth tones for family photoshoots. You can create a color palette around certain colors, like navy, hunter green, and maroon. Adding in different complementary colors into that palette will give the gallery a nice, well-rounded look! Try your best not to match your kids in the exact same outfit, unless they actually wear that in real life. Avoid wearing bright, neon, or hot colors. Reds and oranges and hot pinks are very bad for photos and they reflect onto your skin tone!
TIP #3: If you have to adjust it constantly, don't wear it!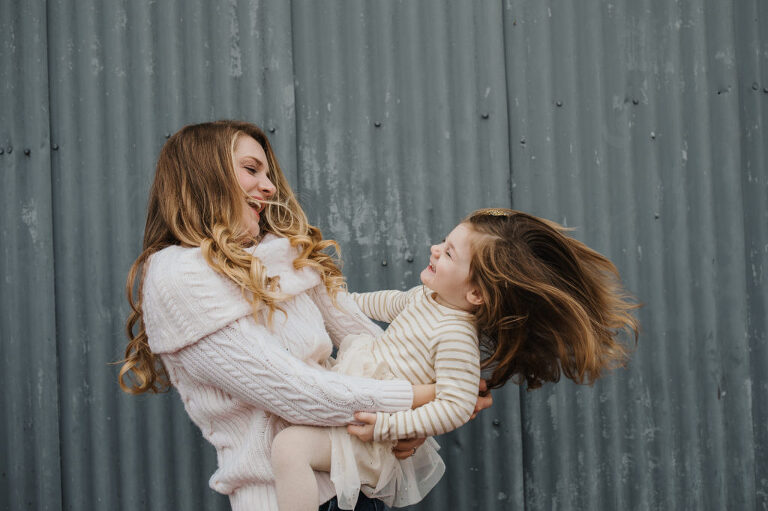 You will be playing and tickling and kissing and swinging during the photoshoot. If you are worried that your son's shirt will come untucked and that will bother you, please re-consider his wardrobe. Your clothes should be comfortable to move around freely in, without worrying about a bra strap showing or a skirt riding up. Trust me, it will take away from the fun of the photoshoot if you are worried about your wardrobe the whole time.
TIP #4: It's not 1990. Please do not all wear the same thing.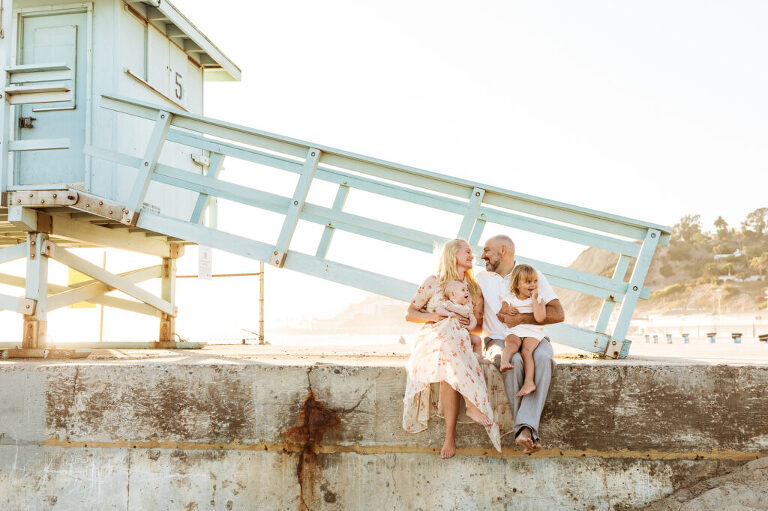 You know what I'm talking about, right? The family on the beach all wearing jeans and a white t-shirt. Let's not do that. I want to see your personality through your clothing and when everyone dresses the same, it really takes away from that. I think it's adorable when twins match, but that's about all the matching I am game for.
TIP #5: Get inspiration from your favorite online brands!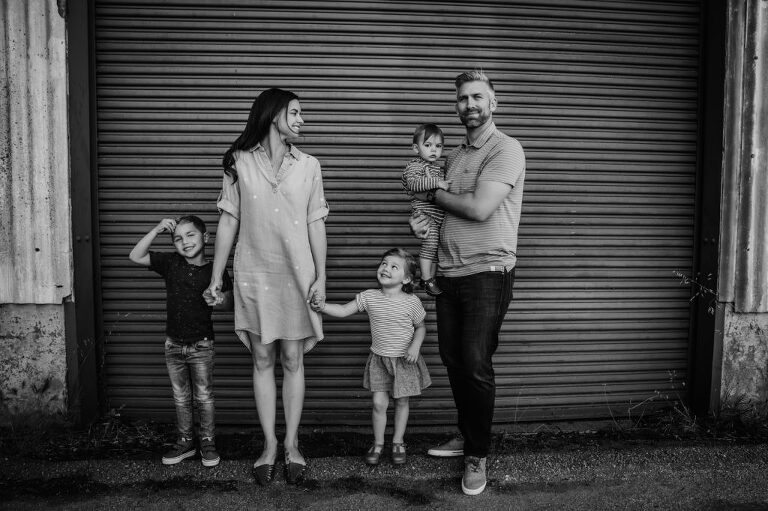 Every time I walk past Old Navy, I take a look at the window display photos. There is always a family dressed in super cute and coordinated outfits! It's a nice and easy way to draw some inspiration for your own family. I love Zara for the kids, they have a ton of neutral options for all ages, and you can coordinate your kids without buying them the exact same outfit.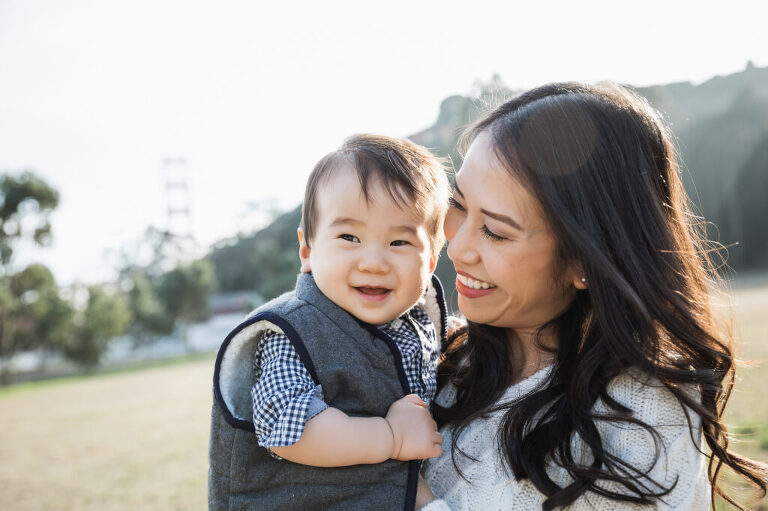 I hope that was helpful! I am always here to help you with outfits, so once your photoshoot is booked, feel free to text me pictures and inspiration and I will guide you through it!
xo, Katie